Here is a handy SMSF To Do List so you can manage your SMSF from start to finish. Listing what to do and what not to do.
SMSF To Do List
Your SMSF has a life cyle that mirrors your life cycle. Every stage has different hurdles to take. So here is a step by step SMSF to do list.
Step 1 – Set Up Your SMSF
Your SMSF is not a separate legal entity. Instead, it is a fidiciary relationship between trustees and members with respect to fund assets and governed by your SMSF's trust deed. So to legally establish your SMSF you need all three elements – members, trustees and fund assets – as well as a deed that establishes the relationship between these three.
# 1    Select Members 
Anybody can be a member provided they are also trustees (or trustee directors). They may be related but don't have to. Most SMSFs are two-member funds of a husband and wife. If you want your fund assets to go to children of a previous marriage, involve a laywer.
How Many
Your SMSF needs at least one member but can have up to four. There is a proposal before parliament to allow your SMSF to have up to six members, but this is not law yet.
No Employees
An SMSF member must not be the employee or employer of another member. But there is one exception.  Relatives. If employer and employee are related, they can still join the same fund. Think of a husband's small business where the wife does the books.
# 2    Appoint Trustees
Your SMSF needs at least one trustee. Every member must be a trustee (or trustee director). And every trustee (or trustee director) must be a member. So if you have 2 members, exactly those two members also need to be trustees or trustee directors if you have a corporate trustee. But there are two exceptions to this rule.
Single-Member Funds
If your single-member SMSF has no corporate trustee but only one individual trustee (which is you), then you need a second individual trustee. This second individual trustee will be a trustee without being a member.
LPR
The second exception applies when a member looses mental capacity. In that case, s17A SIS Act allows to appoint a legal personal representative (LPR) as trustee.
Qualified
You can only be a trustee or trustee director and hence a member of a fund if you qualify as a trustee. To qualify you must be able to say No to all of the following.
Has the ATO ever disqualified you as an SMSF trustee? Have you ever been convicted of dishonest conduct? Have you ever received a civil penalty under the SIS Act? Are you insolvent or under administration?
Volunteer
You must not receive remuneration for being an SMSF trustee or trustee director of your SMSF. Otherwise it would be easy to get money out of the fund before you meet a condition of release.
# 3    Set Assets Aside
If there are no assets set aside for the benefit of members, there is no fiduciary relationship in respect of that asset and hence technically no SMSF. So you need fund assets and you get these through a contribution or transfer from another super fund.
# 4    Write a Deed
Once you have members, trustees and assets, you establish and govern the fiduciary relationship between these through your SMSF's deed. You don't have to involve a lawyer, but if a second spouse, step-children, children or high asset values are involved, do.
# 5    Write a Strategy
Before your SMSF invests any funds, you need an investment strategy listing your SMSF's investment objectives considering the members' circumstances, needs and risk profiles.
List the types of investments you want to make. Review the fund's diversification, liquidity and solvency. And decide whether to hold insurance within the fund. All trustees need to sign and review the strategy each year.
# 6    Have Sole Purpose
According to the ATO the sole purpose test in s62 SIS Act 1993 is the most commonly breached provision of the SIS Act. The test requires you to maintain the SMSF solely for the provision of retirement benefits, including to your beneficiaries in the case of death.
# 7    Get an ABN and TFN
Once your SMSF has been willed into existence, you need to get a TFN and ABN for your SMSF, even if your fund doesn't run a business and doesn't hold commercial property. Your corporate trustee will have received an ACN upon registration.
# 8    Sign Trustee Declarations
As a new trustee or trustee director (or LPR) joining an SMSF you need to sign your SMSF trustee declaration within 21 days of joining. Every trustee needs to. In this form you confirm that you understand your duties and responsiblities as trustee. So that you can't say later that you didn't know.
# 9    Stay in Australia
Your SMSF must have its central management and control in Australia to be an Australian superannuation fund (provided it also passes the other two tests) and hence a complying superannuation fund that receives concessional tax treatment. Central management and control usually means you as trustee. So you can't go off and live overseas forever after. And you can't bring a child who permanently lives overseas into your SMSF either. Well, you can but your SMSF might lose it concessional tax status.
There used to be a rough rule that trustees need to be in Australia for only a month every 2 years as a minimum. But this rule has tightened under TR 2018/5 following the Bywater case.
———–
Step 2 – Contribute to Your Fund
So now that your fund is established, it is time to accumulate funds. There are caps on how much you can contribute into your super each year though.
# 10    Mind the Cap
The annual caps for concessional and non-concessional contributions are $25,000 and $100,000 respectively subject to your TSB and age.
TSB
If your total superannuation balance (TSB) is $1.6m or more, your non-concessional contribution cap is zero. You can't make any non-concessional contributions.
Work Test
If you are between 65 and 74, you need to pass the work test to make any contributions to your fund apart from mandatory employer SG contributions. To pass the test you must have worked at least 40 hours within 30 consecutive days.
75 or Older
If you are 75 or older, you can't make any contributions either – neither concessional nor non-concessional. But your SMSF can still receive SG payments from an employer.
# 11    Use Current Cap Space Later
When you don't use your entire $ 25,000 concessional contribution cap you get each year, you can carry the remaining balance forward to future years. But the cut-off is 5 years. If you don't use it within that time, it expires.
So with this rule you can carry current concessional cap space into the future, but only if your total superannuation balance is less than $500,000.
# 12    Use Future Cap Space Now
The bring-forward rule allows you to contribute 3-years' worth of non-concessional contributions in one year as long as you are under 65. So you can use this year's cap plus the cap of the next two years all in one hit.
Given the current cap of $100,000 this means that you can contribute up to $300,000 this year and then contribute any remaining balance over the next two years. So with this rule you can use future non-concessional cap space in the current year.
# 13    Track Your TSB
Simply speaking your total superannuation balance – TSB – is the total of your accumulation and pension accounts.
Once your TSB hits $ 500,000 you can no longer carry forward concessional cap space. And once it hits $1.6m you can longer make non-concessional contributions, bring forward non-concessional cap space, receive government co-contributions, give the spouse tax offset to your spouse or use the segregated asset method.
———-
Step 3 – Invest Fund Assets
You have cash in the till from contributions. Now you need to invest these and there are strict rules about what you can and can't do.
# 14    Avoid Mates Rates
Your SMSF is not allowed to make an investment per s109 (1) (a) SIS Act where the parties to the transaction are not dealing with each other at arm's length.
# 15    Avoid Related Party Deals
Your SMSF is not allowed to acquire assets from a related party even it is is at arm's length. But there are three exceptions from this rule.
Your SMSF can buy from a related party at market value if the asset is either a listed security, for example a share listed on the ASX, or business real property.
And your SMSF can also buy from a related party as long as the total of your in-house assets would not exceed 5% of the fund's total assets.
# 16    Avoid Personal Use
You can invest in collectables and personal use assets – so-called 's62A items' – but you can't allow a related party to use or lease such items or store them at their private residence per s62A SIS Act and s13.18AA SIS Regs.
The SIS Act refers to artwork, jewellery, artefacts, coins, antiques, wine, cars, books, recreational boats and similar assets ordinarily kept for personal use or enjoyment in s62.
# 17    Avoid Loans to Members
Your SMSF is not allowed to lend money or provide other financial assistance to members or their relatives per s65 SIS Act .
# 18    Avoid Loans to SMSF
Per s67 SIS Act your SMSF is not allowed to borrow money for more than 90 days and even under 90 days only under very limited circumstances. But there is one way around. An LRBA.
# 19    Use an LRBA Instead
A limited recourse borrowing arrangements – LRBA – means that the geared asset is put into a bare trust to protect the rest of the fund's assets. The lender only has recourse to that particular asset.
You won't see many new LRBAs though as it is becoming harder to find a bank willing to lend to an SMSF.
————
Step 4 – Access Your Super
You contributed to your fund. But at some stage you want to get those funds out again – either as a lump sum or a pension. And you can, but only under specific circumstances, most of which are either linked to your age or health.
# 20    Meet a Condition of Release
You can only access your super upon meeting a condition of release. There are four common conditions of release and they are linked to your age – reaching preservation age, 60 or 65 – and your employment status.
But there are also special conditions of release that allow you to access your super early before reaching the relevant age thresholds. Examples are pemanent disability, terminal illness or the first home buyer super scheme.
# 21    Start a Pension
Starting a pension involves a bit of paper work. You need to request the pension as a member and then approve it as a trustee. But the great news is that any income from those fund assets is now tax-free plus your SMSF gets a refund of any franking credits – for now.
You can only move $1.6m into retirement phase. That is your transfer balance cap.
# 22    Track Your TBA
Your transfer balance account (TBA) tracks the amounts you move in and out of the tax-free pension phase. Starting a pension is a credit to your TBA and communting a pension is a debit. Your TBA must not have a credit balance exceeding the current transfer balance cap of $1.6m.
You can have several pension accounts in different super funds, but you only have one transfer balance account.
# 23    Report Events
Your SMSF must report certain events to the ATO either annually or quarterly. Quarterly if any member in your SMSF has a TSB exceeding $1m. You do this event-based reporting through the transfer balance account report (TBAR). If there is no reportable event, you have nothing to report.
Reportable events are the start of a new pension including a reversionary pension, LRBA payments, personal injury settlement payments as well as commutations.
Why do you need to report? Because the ATO wants to track your TBA and hence needs to know of any events that will result in a debit or credit to your TBA.
# 24    Make Minimum Pension Payments
Once you start a pension, your SMSF must pay you a minimum pension amount each year. The amount is a percentage determined by your age and applied to the opening balance of your pension account.
The percentage starts with 4% when under 65 and goes up to 14% when 95 or older. Otherwise 5% under 75, 5% under 80, 7% under 85 and 9% under 90.
# 25    Consider a Reversionary Pension
When you start a pension, you can make it a reversionary pension. This means upon your death your pension just keeps going, but is now paid to your surviving spouse. This way your super assets stay within super and don't have to pass the contribution caps again. Your spouse will still receive a credit to their TBA with the market value of your fund assets at your time of death, but only 12 months after.
——-
Step 5 – Say Good Bye
One day you have to call it a day and say good-bye. When this happens, your super assets will pass to your dependents or otherwise your estate.
# 26    Identify SIS Dependents
SIS dependency will determine who can receive your super assets in what form. Your spouse or de-facto spouse (but not a former spouse) and your children – of any age  – as well as anybody in an interdependency relationship with you or financially dependant on you are your SIS dependents per s10 SIS Act.
Only your SIS dependents can receive a death benefit from your fund. If you don't have any SIS dependents, your super assets will go into your estate and your legal personal representative will deal with it in accordance with your will.
# 27    Determine Type of Death Benefit
Your SIS dependents receive a death benefit from your fund. But how this death benefit is actually paid out – whether as a pension or a lump sum – depends.
Your spouse as well as your dependent children – be it due to disability or under 18 or under 25 but financially dependent on you – plus anybody in an interdependency relationship with you can choose to receive their death benefit in form of a pension or a lump sum. Anybody else – so any older independent child – has to take a lump sum.
# 28    Identify Tax Dependants
Tax dependancy will determine who pays tax on the death benefits they received as a SIS dependent. A tax dependent is your spouse, de-facto spouse, any of your children under 18, anybody financially dependent on you and anybody in an interdepenency relationship with you.
Any lump sum payment to a tax dependent is tax-free. Anybody else – so your financially independent children over 18 – will pay tax on the taxable component of their lump sum death benefit. The same principle applies to a pension but proportionately.
————-
Step 6 – Keep House
And then just some housekeeping rules that apply to your SMSF at all times, no matter at what stage in the SMSF life cycle you are at.
# 29     Keep Account
Your SMSF needs to prepare and lodge its annual return by the due date. It is called an annual report and not a tax return, since the annual return includes a lot of additional data for the ATO as regulator, not just tax data.
# 30    Get Audited
Your SMSF needs to get audited each year by an approved SMSF auditor, who is registered with ASIC. There is talk to extend this to a 3-year cycle.
# 31    Tell the ATO
As an SMSF trustee you need to notify the ATO of any changes to trustees or trustee directors, members or contact details within 28 days.
# 32    Find Help
If you make a mistake, the ATO will reject any claims that you didn't know. They will point to your trustee declaration you signed at the very start. So get help when you need it. Call or email us. It might save you a lot of headaches later on.
So this is your SMSF to do list. We didn't think it would be this long. You don't actually realise how much it is until you make a list. There is a lot to think about.
MORE
ATO Actions Against SMSF Trustees
Disclaimer: numba does not provide specific financial or tax advice in this article. All information on this website is of a general nature only. It might no longer be up to date or correct. You should contact us directly or seek other accredited tax advice when considering whether the information is suitable to your circumstances.
Liability limited by a scheme approved under Professional Standards Legislation
Last Updated on 13 March 2019
You might also like
22 | SMSF Legal Framework


24 | What Happens To My Super When I Die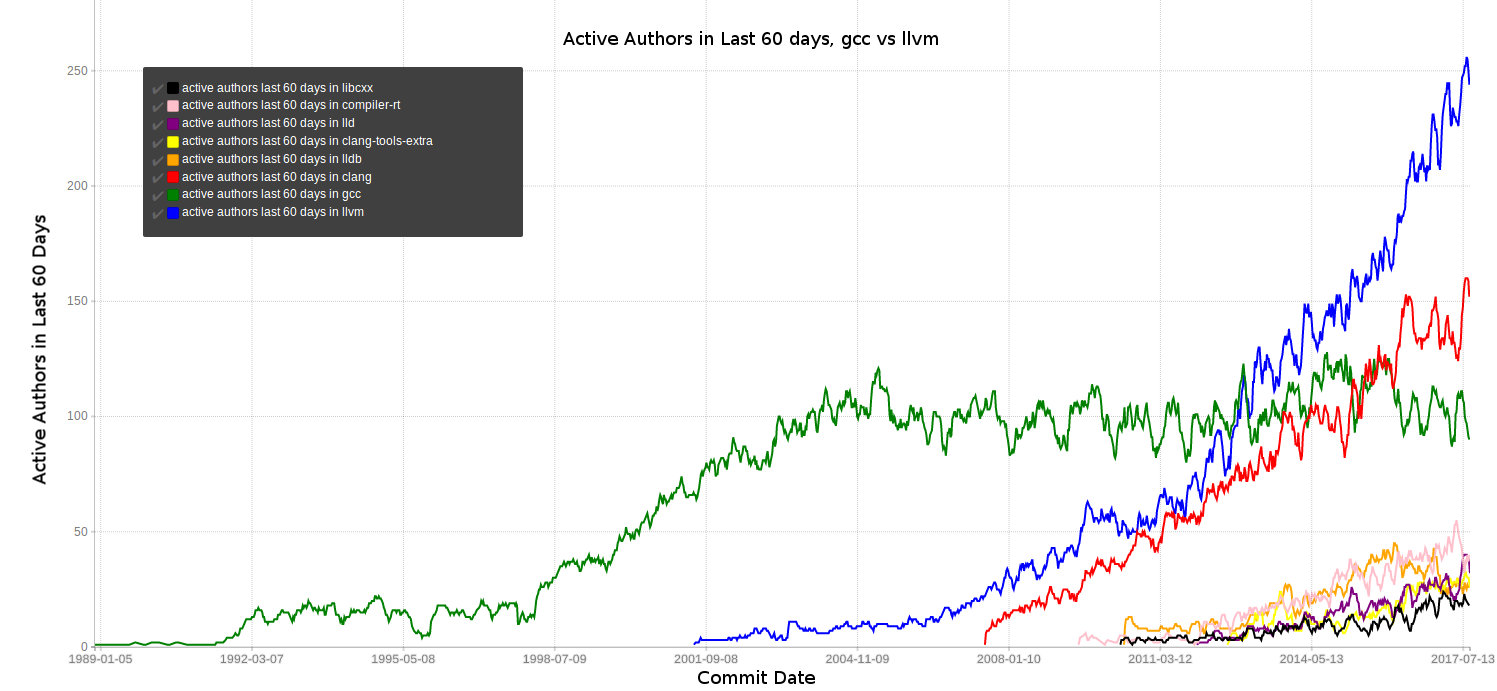 We look after the tax and accounting of your business, wealth and SMSF. We are Chartered Accountants, Chartered Tax Advisers and Registered Tax Agents.
TALK MORE
Got a question? Just call, email or use the contact page.
Our email address is all@numba.com.au.
We are also part of Australia's tax news podcast - Tax Talks.