Tax on Cash Flow Boost and JobKeeper
Do you need to pay any tax on the cash flow boost and Jobkeeper payments your business receives?
Tax on Cash Flow Boost and JobKeeper
The short answer is No and Yes.
Cash Flow Boost
The cash flow boost is NANE. You include it in your tax return but under non-assessable non-exempt income. So you declare it but you don't pay tax on it.
JobKeeper
The JobKeeper payment is assessable income for you as employer. But it is also a normal wage expense when you pass the payment on to your employees. So it basically just comes in and goes out without any impact on your tax liability.
For your employees the JobKeeper payment is assessable income, so they will pay tax on those payments. How much else they earned in 2019/20. You as employer need to do PAYG withholding on these payments to them. You can't withhold any admin fees or other charges on their payment, but you must withhold tax as required. 
2020 Tax Returns
As soon as the 2020 tax returns are out, we will update this paragraph and advise you where exactly (what line and field) in the 2020 tax returns you need to list the cash flow boost and JobKeeper payments.
ATO
The ATO knows exactly how much they paid you. So best to get this right. Wouldn't look good to tell them something different. It might make them wonder what else you got wrong or forgot.
Please call me if you get stuck. 
MORE
Disclaimer: numba does not provide specific financial or tax advice in this article. All information on this website is of a general nature only. It might no longer be up to date or correct. You should contact us directly or seek other accredited tax advice when considering whether the information is suitable to your circumstances.
Liability limited by a scheme approved under Professional Standards Legislation.
Last Updated on 18 May 2020
You might also like
COVID-19 Help For Business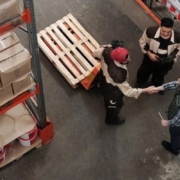 Jobkeeper 2.0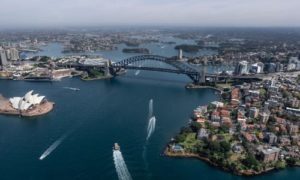 We look after the tax and accounting of your business, wealth and SMSF. We are Chartered Accountants, Chartered Tax Advisers and Registered Tax Agents.
TALK MORE
Got a question? Just call, email or use the contact page.
Our email address is all@numba.com.au.
We are also part of Australia's podcast for accountants - Tax Talks.