COVID-19 Help For Retirees
Your super is down – but help is coming. Here is Australia's COVID-19 help for retirees.
COVID-19 Help For Retirees
COVID-19 has hit your super hard. It hit everybody hard. To help you, there are 5 measures to get you through this. 
1 – Early $20,000 Access To Super
From 20 April 2020 onwards you can ask the ATO for an early release of your super. If approved, you can access $10,000 by 30 June 2020 and another $10,000 between 1 July and 24 September 2020.
You will qualify, if you meet at least one of the following four conditions:
1 – You are unemployed; or
2 – You are eligible to receive social security payments. To be more precise, you are eligible to receive job seeker payments, youth allowance for jobseekers, parenting payment, special benefit allowance or farm household allowance; or
3 – You were made redundant or your working hours were reduced by 20% or more on 1 January 2020 or thereafter; or
4 – You are a sole trader and your business was suspended or had at least a 20% reduction in turnover since 1 January 2020.
2 – 50% Reduction of Minimum Pension Payments
You can reduce your minimum pension payments by 50% this and next financial year. So 2019/20 as well as 2020/21.
If you have already withdrawn more than 50%, then you can contribute it back into super if you satisfy the work test before your contribution.
3 – Increase of Work Test from 65 to 67
This is still in the pipeline and not yet law. The age for the work test is to increase from 65 to 67.
Once this is law, it means that while 65 and 66 the work test doesn't apply to you anymore. You can contribute surplus cash back into super, irrespective of whether you work or don't.
4 – Reduction of Social Security Deeming Rates
It has become much easier to qualify for the age pension. And this is for two reasons..
1 – The value of your share portfolio in super has probably gone down, and so it will get easier to pass the asset test.
2 – The deeming rates are now 0.25% and 2.25% – significantly lower than what they were before – so it will be easier to pass the income test.
5 – $750 Double Dip
If you were on an age pension between 12 March to 13 April 2020 and didn't receive any other support supplement, you should have received two payments of $750.
Does this make sense? If you get stuck, please give me a call on 0407 909 779 – Heide.
MORE
Cash Your Super Before You Die
Disclaimer: numba does not provide specific financial or tax advice in this article. All information on this website is of a general nature only. It might no longer be up to date or correct. You should contact us directly or seek other accredited tax advice when considering whether the information is suitable to your circumstances.
Liability limited by a scheme approved under Professional Standards Legislation.
Last Updated on 16 August 2020
You might also like
Instalment Activity Statement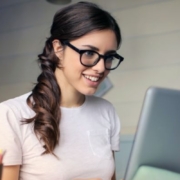 COVID-19 Help For Individuals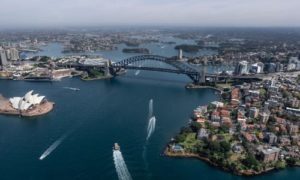 We look after the tax and accounting of your business, wealth and SMSF. We are Chartered Accountants and Registered Tax Agents in Australia and IRS-registered CPAs in the US.
TALK MORE
Got a question? Just call, email or use the contact page.
Our email address is all@numba.com.au.
We are also part of Australia's podcast for accountants - Tax Talks.