COVID-19 Help For Individuals
Here are 9 measures to help you. Let's call them the COVID-19 help for individuals.
COVID-19 Help for Individuals
This crisis hits all of us, but some of you a lot harder than others. Here is what is out there to help you.
1 – First Economic Support Payment
$750 to anybody residing in Australia and already receiving an economic support payment listed below. This includes any new recipients who are eligible by 13 April 2020. Payments are made from 31 March onwards by Services Australia or DVA and are automatic, so don't require an application.
Support payments that qualify are:
Young – ABSTUDY (Living Allowance), Austudy and Youth Allowance.
Unemployed – JobSeeker Payment (formerly Newstart Allowance).
Family – Parenting Payment, Family Tax Benefit, Double Orphan Pension, Bereavement Allowance, Farm Household Allowance, Partner Allowance, Widow Allowance and Carer Allowance.
Aged – Age Pension, Wife Pension, Wife B Pension, Pensioner Concession Card holders and Commonwealth Seniors Health Card holders.
Disability – Disability Support Pension and Carer Payment.
Veteran – Veteran Service Pension, Veteran Income Support Supplement, Veteran Compensation payments (including lump sum payments) War Widow(er) Pension and Veteran Payment, Veteran Gold Card holders, DVA PCC holders, DVA Education Scheme recipients, Disability Pensioners at the temporary special rate and DVA Income support pensioners at $0 rate.
Other – Sickness Allowance and Special Benefit.
2 – Second Economic Support Payment
Anybody eligible for a support payment as of 10 July 2020 will receive a second payment of $750 – applying the same rules as for the first payment – provided they do not receive the Coronavirus Supplement with their payment. As before payments will be automatically made by Services Australia or DVA and don't require an application. Payments will be made from 13 July onwards.
Estimated cost: $4b
3 – Easier to Apply For JobSeeker and Youth Allowance
Applying for the JobSeeker and Youth Allowance for jobseekers has been made easier and the circle of potential recipients expanded – so more will qualify. From 25 March 2020, permanent employees who have been stood down or lost their job as well as people caring for someone infected or in isolation as a result of contact with Coronavirus will be eligible.
This also applies to sole traders and self-employed people, which we will cover under Business.
Applicants don't need to pass the assets test. And usual waiting periods – Ordinary Waiting Period, Liquid Assets Waiting Period, Seasonal Workers Preclusion Period and Newly Arrived Residents Waiting Period – don't apply. And last but not least there is currently no requirement to show an Employment Separation Certificate, proof of rental arrangements and verification of relationship status.
4 – JobSeeker Supplement Payment ("Coronavirus Supplement")
Anybody receiving the support payments listed below will receive a 'coronavirus supplement' of $550 per fortnight from 27 April 2020 onwards. Payment is automatic, doesn't require an application and is in addition to any support payments. The coronavirus supplement is taxable income.
Support payments that qualify are:
Young – ABSTUDY (Living Allowance), Austudy and Youth Allowance.
Unemployed – JobSeeker Payment (formerly known as Newstart Allowance).
Family – Parenting Payment, Partner Allowance, Widow Allowance and Farm Household Allowance.
Other – Sickness Allowance and Special Benefit.
Estimated cost: $14.1b
5 – Reduction in the JobSeeker Partner Income Test Taper Rate
Couples who lose their principal income with one partner still working might receive a higher JobSeeker payment thanks to a lower taper rate.
The JobSeeker Payment Partner Income Test taper rate will reduce from 60 cents to 25 cents from 27 April 2020.
Usually, any partner income over $994 per fortnight reduces a person's JobSeeker payment by 60 cents, resulting in a cut-out at $1,858.80 per fortnight. This will reduce to 25 cents from 27 April 2020, resulting in a new cut-out at $3,068.80 per fortnight.
6 – Exemption from Mutual Obligation
Usually recipients of support payments need to meet their mutual obligation. This includes attending and reporting certain appointments and activities. Failure to do so often results in suspension of payments. During the crisis, no payments will be suspended for lack of attendance or reporting.
7 – JobSeeker Rights Expanded
Under the new measures, jobseekers can request to do face-to-face job interviews and training online. Job Plans now only require four job searches a month (or fewer, at provider discretion). Work for the Dole and other group activities that cannot be delivered online are suspended.
8 – JobKeeper 
This one first depends on your employer offering you a JobKeeper payment. But then the ball is in your court. You can accept but you don't have to.
To accept you sign the Employee nomination notice that your employer will ask you to sign. Your employer can't apply for your JobKeeper payment without your consent.
If you have two or more employers, you can choose which employer is to receive the JobKeeper payment for you. With one exception – if one employer employs you part- or full-time and the other just offers you casual employment, then you can only receive the JobKeeper payment from your part- or full-time employer.
The Jobkeeper Payment is ordinary income for social security purposes, so is included in the income text for any income-tested support payments. So if you receive Jobkeeper, you will probably not qualify for JobSeeker.
9 – Work-Related Expenses
You can claim more work-related expenses more easily during the COVID-19 crisis. Here is the ATO fact sheet.
From 1 March until at least 30 June, you can claim 80 cents per work hour for all your running expenses, rather than having to prove actual costs. If you and others (spouse, children, flat mates etc) all work from your home, you can all claim 80 cents per work hour each. And you don't need to have a dedicated work area while the crisis lasts. This is the so-called shortcut method.
Alternatively – as always – you can claim 52 cents per work hour for heating, cooling, lighting, cleaning, office furniture etc, Plus: Work-related portion of actual costs for phone, internet, computer supplies and stationery, Plus: Decline in value of your computer, laptop or ipad.
Or  – as always – you can claim the work-related portion of all your actual running expenses.
You can only claim actual costs if you have incurred the expense, have a receipt and have not been reimbursed. 
Pre-COVID-19 Assistance Measures
In addition to COVID-19 measures, there are still the assistance packages that were there before COVID-19, including the Commonwealth Rent Assistance and Family Tax Benefit part A or B.
MORE
How To Tax Deduct Business Lunches
Disclaimer: numba does not provide specific financial or tax advice in this article. All information on this website is of a general nature only. It might no longer be up to date or correct. You should contact us directly or seek other accredited tax advice when considering whether the information is suitable to your circumstances.
Liability limited by a scheme approved under Professional Standards Legislation.
Last Updated on 15 December 2020
You might also like
COVID-19 Help For Retirees


COVID-19 Help For Business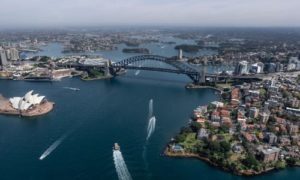 We look after the tax and accounting of your business, wealth and SMSF. We are Chartered Accountants and Registered Tax Agents in Australia and IRS-registered CPAs in the US.
TALK MORE
Got a question? Just call, email or use the contact page.
Our email address is all@numba.com.au.
We are also part of Australia's podcast for accountants - Tax Talks.