COVID-19 Help For Business
COVID-19 help for business – there are 16 measures to help you.
COVID-19 Help for Business
It is difficult to say which of the 16 measures will help you most. Probably the cash flow boost, Jobkeeper payment and the rent reduction under the Commercial Tenancies Code. But maybe all.
1 – Cash Flow Boost
The tax-free cash flow boost ranges from $20,000 to $100,000. It depends on the PAYG withholding you did in the March and June 2020 quarters. You need to be registered for PAYG withholding to qualify for this one. The size of your cash flow boost might depend on timing. 
2 – JobKeeper Payments
There are two groups who qualify – employers and business participants. Sole traders, company directors, partners and trust beneficiaries fall into the second group if they don't pay themselves a wage. Jobkeeper 1.0 will change to Jobkeeper 2.1 from 28 September 2020.
3 – Commercial Tenancies Code
Under this Code of Conduct landlords can't evict your business for failure to pay your lease. And they need to give you a rent reduction similar to your drop in turnover since the start of the crisis – half of which needs to be waived. So if your turnover dropped by 40%, they need to waive at least 20% and defer the rest interest-free.
4 – ATO Measures
There are 5 ATO measures to help you when your cashflow is tight due to the crisis:
1 – The due date for paying your BAS, PAYG I, income tax assessments and FBT as well as excise have been deferred by 4 months.
2 – If you expect a GST refund, you can swap to monthly BAS to get this refund much quicker into your pockets.
3 – You can vary your PAYG instalments to zero for this March quarter. And you can request a refund of the last two instalments you paid for the September and December quarters last year
4 – The ATO will remit any interest and penalties incurred after 23 January this year.
5 – And you can enter into a low-interest payment plan for existing tax liabilities.
5 – Easier Access to Bank Loans
It should get easier to get a loan thanks to a new $90b funding facility to banks – as in Approved Deposit Institutions (ADIs). ADIs can access this three-year fixed facility at a base rate of 0.25%, so compare that to the interest rate they want to charge you.  
6 – Easier Access to Loans from Non-Bank Lenders
You should also find it easier to get finance from non-bank lenders thanks to a $15 billion facility available to smaller ADIs and non-ADI lenders. This facility is managed by the Australian Office of Financial Management (AOFM).
7 – Six Month Deferral of Loan Repayment and Interest
If you find it hard to make repayments on your business loan, you can defer repayments and interest for six months between 1 April and 31 October 2020, provided you are a small business. 
8 – Government Guarantee of your Loan
The government guarantees 50% of new loans to small business of up to $250,000 for up to three years. This is called the SME Guarantee Scheme and is limited to loan amounts of up to $250,000. A bank needs to actively join this scheme and SMEs, including sole traders, only qualify if they have a turnover of up to $50m. The loans come with an initial six month repayment holiday.
9 – $150,000 Instant Asset Write-Off
The instant asset write-off is changing to $150,000 until the 30th of June 2020 for businesses with a turnover of less than $500m.
10 – Investment Incentive
The investment incentive, uncapped, until the 30 June 2021, allows a 50% depreciation in the first year for businesses with a turnover of less than $500m.
11 – 50% Wage Subsidy for Apprentices and Trainees
Employers of apprentices and trainees receive a 50% wage subsidy of their apprentice and trainee wages until 30 September 2020, of up to $21,000 per apprentice.
12 – Payroll Tax
All states and territories have introduced payroll tax relief to help you cope with the pandemic crisis. Here is what happened in NSW.
You receive a 25% discount on your annual tax liability for 2019/20. You can defer your payroll tax payments for up to 3 or 6 months depending on your total grouped Australian wages. And from 1 July 2020 your annual treshold increases to $1m.
13 – Small Business Support Grant
The states and territories have all issued support schemes for small business. In NSW small business who don't pay payroll tax are to receive a $10,000 grant if they meet certain conditions. This scheme is not law yet.
14 – Increased Threshold for Creditor Action
The threshold at which creditors can issue a statutory demand on a company has temporarily been increased. And companies currently have longer to respond to such statutory demands they receive. The Corporations Act 2001 will be amended accordingly.
15 – Waiver of Director's Liability
There is temporary relief for directors from any personal liability for trading while insolvent.
16 – Expansion of JobSeeker and Youth Allowance
Sole traders may now be eligible for JobSeeker Payment and Youth Allowance. Please see COVID-19 Help for Individuals for more details.
Please call me on 0407 909 779 or email if you get stuck.
MORE
Tax on Cash Flow Boost and JobKeeper
Disclaimer: numba does not provide specific financial or tax advice in this article. All information on this website is of a general nature only. It might no longer be up to date or correct. You should contact us directly or seek other accredited tax advice when considering whether the information is suitable to your circumstances.
Liability limited by a scheme approved under Professional Standards Legislation.
Last Updated on 17 August 2020
You might also like
COVID-19 Help For Individuals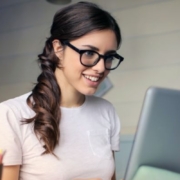 Tax on Cash Flow Boost and JobKeeper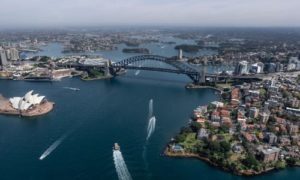 We look after the tax and accounting of your business, wealth and SMSF. We are Chartered Accountants and Registered Tax Agents in Australia and IRS-registered CPAs in the US.
TALK MORE
Got a question? Just call, email or use the contact page.
Our email address is all@numba.com.au.
We are also part of Australia's podcast for accountants - Tax Talks.